about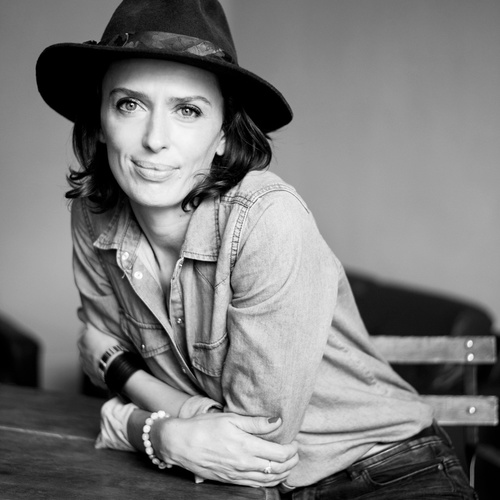 Delphine Blast is a French documentary and portrait photographer, based between Paris and South America. Delphine's work focuses on the personal and private aspects of people's lives. Believing that we are all connected on every level, she focuses on the humanitarian dimension of life. Delphine Blast works regularly for the press (National Geographic U.S., Geo, Le Monde, Le Temps, etc.) as well as for various institutions and NGO, in France and abroad. Her work has been exhibited in France, Bolivia, Malaysia and the U.S. Her latest project on the Cholitas in Bolivia has won various awards and resulted in a book, published by Editions Bessard in 2017.
In 2019, she creates "Blue Birds", a nonprofit organization that aims to help vulnerable communities around the world through photographic workshops as mean of empowerment. Today, she strives to give substance to this project while continuing her activity as a photographer.
The same year, she joins the Women Photograph Network.
AWARDS & EXHIBITIONS:
2021 - Sony awards, shortlisted, 'The Flowers of the Isthmus', France
2021 - Kolga Tbilisi Photo Award, shortlisted, 'Dancing Flare', Georgia
2020 - PRIX SAIF, Les Femmes s'exposent, 1st Price, 'les Isolés d"Isabeau', France
2020 - La Maison des Photographes, solo exhibition, 'les Isolés d"Isabeau', Paris, France
2019 - Alliances Françaises, solo exhibition, 'Quinceañeras', Mexico
2019 - Bibliothèque Nationale de France, 'Dissemblance', Paris, France
2018 - Festival du Regard, 'Quinceañera's', Cergy-Pontoise, France
2018 - Alliance Française, 'Cholitas', Santa Cruz, Bolivia
2018 - Festival Les Nuits Noires Photographiques, 'Cholitas', Bordeaux, France
2018 - What's Up Photo Doc, 'Cholitas', Paris, France
2017 - Voies Off, 'Cholitas', Arles, France
2017 - Editions Bessard, 'Cholitas', the book – Limited edition
2017 - The Chata Gallery, solo exhibition, 'Cholitas', Paris, France
2017 - Lens Culture Portraits Award, finalist, 'Cholitas', U.S.
2017 - Wipplay, Portraits Award, 'Cholitas', 2ème Prix, France
2017 - Museo San Francisco, solo exhibition, 'Cholitas', La Paz, Bolivia
2017 - Cinemateca, solo exhibition, 'Soy del ambiente', La Paz, Bolivia
2017 - La Grange aux Belles, solo exhibition, 'Wayuu people', Paris, France
2016 - International Photo Awards, IPA, 1st price, cat. 'Event'
2016 - Les Photographiques, 'Quinceañeras', Le Mans, France