About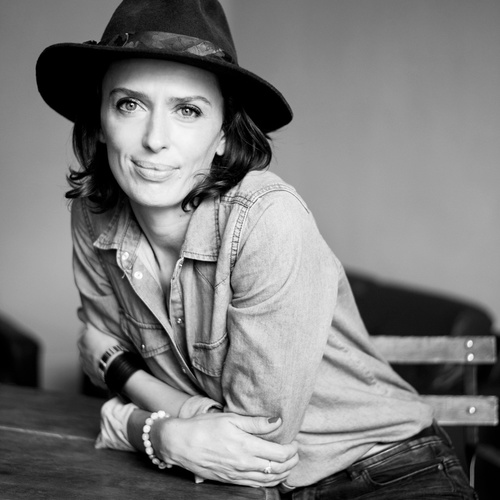 Delphine Blast is a French documentary and portrait photographer, based between Paris and South America. Delphine's work draws primarily on an emotional response and engagement with her subjects. She focuses on the personal and private aspects of people's lives. Believing that we are all connected on every level, she focuses on the humanitarian dimension of life.
Delphine Blast works regularly for the press (National Geographic U.S., Marie-Claire, Psychology magazine, Geo) as well as for various institutions and NGOs, in France and abroad. Her work has been exhibited in France, Bolivia, Malaysia and the US. Her latest project on the Cholitas in Bolivia has won various awards and resulted in a book, published by Bessard Publishing in 2017.
In 2015, Delphine became a member of Studio Hans Lucas and joined in 2018 the Women Photograph Network. The same year, she created an NGO that aims to educate street children around the world through photographic and cultural workshops as a means of empowerment. Today, she strives to give substance to this project while continuing her activity as a photographer.
AWARDS & EXHIBITIONS:
2018 – Bourse du Talent, BNF, 'Dissemblance', Paris, France
2018 – Festival du Regard, 'Quinceañera's ', Cergy-Pontoise, France
2018 – Alliance Française, 'Cholitas', Santa Cruz, Bolivie
2018 – Festival Les Nuits Photographiques, 'Cholitas', Bordeaux, France
2018 – What's Up Photo Doc 'Cholitas', Paris, France
2017 – Lens Culture Portraits Award, Finaliste, 'Cholitas'
2017 – Wipplay, Portraits Award, 'Cholitas', 2ème Prix France
2017 – Muséo San Francisco, 'Cholitas', La Paz, Bolivia
2017 – Cinemateca Boliviana, 'Soy del Ambiante', La Paz, Bolivia
2017 – Les Photographiques, 'Quinceañera en Colombia', Le Mans, France
2017 – La Grange aux Belles, 'The Wayúu people', Paris, France
2016 – The Independant Photographer 2016, 'Kenieba's gold seeker', Finalist, cat. "People"
2016 – Celeste Price, finaliste, 'Dissemblance', Florence, Italie
2015 – MAP Festival, 1er Prix, 'Quinceañera en Colombia', Toulouse, France
2015 – Life Framer, 1er Prix, Youthhood Theme, L.A, London, Paris
2015 – KL International Photoawards, 'Quinceañera en Colombia', Kuala Lumpur, Malaisia
2015 – Bourse du Talent#62, 'Quinceañera en Colombia' cat."Portrait", Finalist, Paris, France
2015 – Kolga Tbilisi Festival, 'Quinceañera en Colombia', Georgia
2015 – Kolga Tbilisi Festival, 'The Wayúu people', Best picture of the year 2015, cat. stories, Géorgia